Laundries
The laundry may be a place for chores like washing and drying clothes but that doesn't mean it can't be a beautiful area too.
When designing your new laundry room, we first think about how you and your family will use the space, we consider the best placement for your washing machine, dryer, sink, dirty washing hampers, tall cabinets for brooms etc. and how we can maximise all available space and incorporate innovative storage options.
You can choose finishes that blend seamlessly with your existing kitchen or bathroom design, or create a new look - the choice is yours.
We'll help you design your laundry to get the most out of your individual space and budget.
We provide a 3D visual plan drawing of your laundry, using up-to-date computer-aided drafting programs this helps to give you a visual sense of how it will look and work.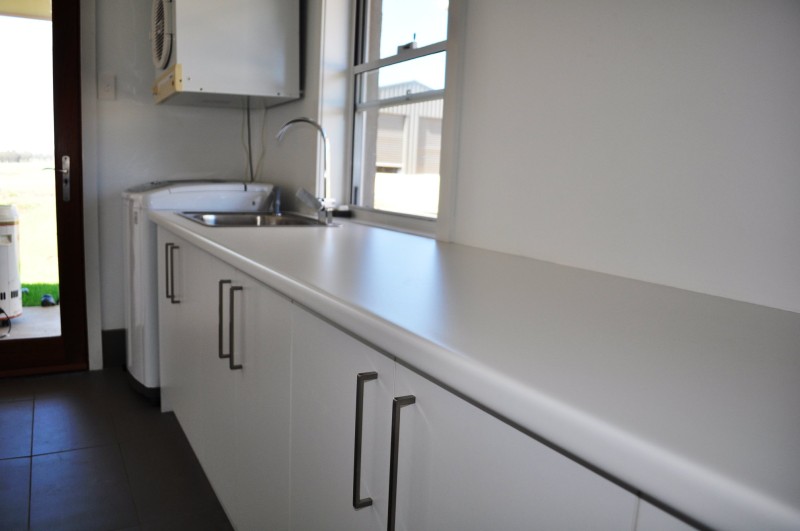 Latest Projects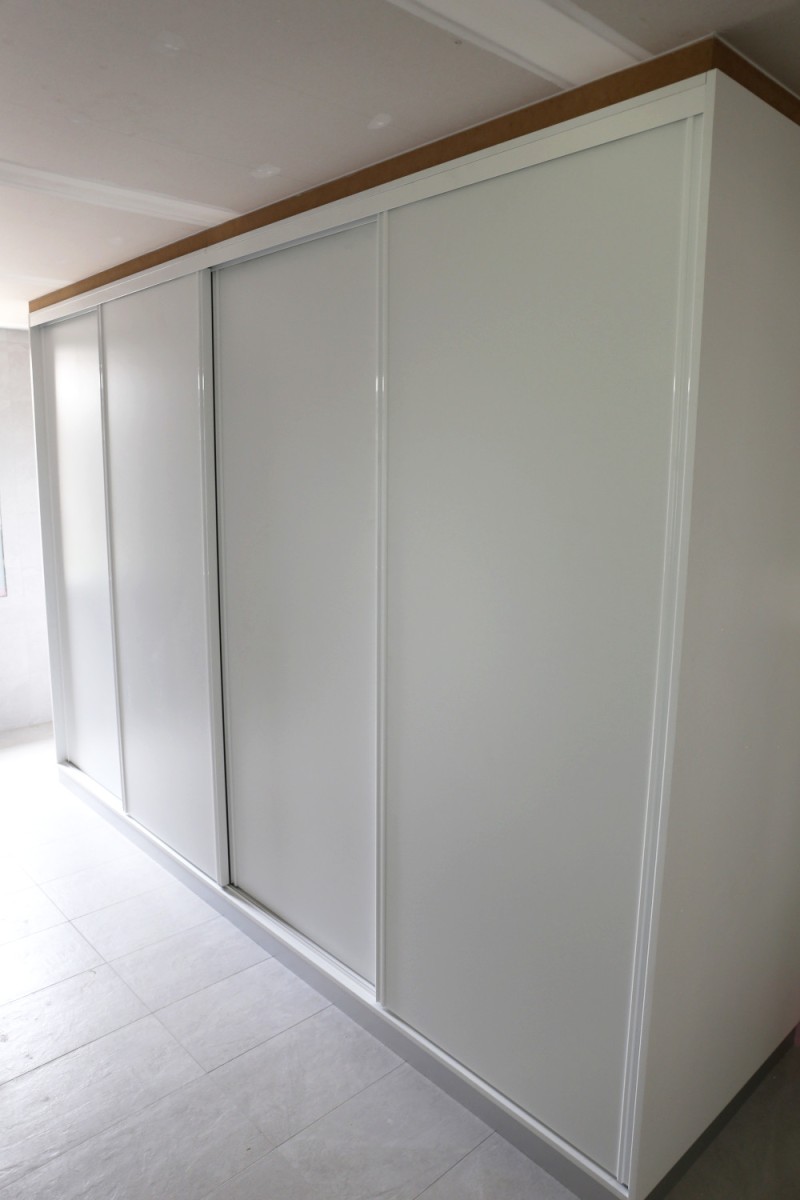 Inverell Laundry Granville St
Laundry Cabinets we recently completed for a client in Inverell. These were custom made in our workshop in Ring St. Laundry Basin Washer/Dryer Cupboard Laundry Hampers Storage Broom Cupboard E
[...]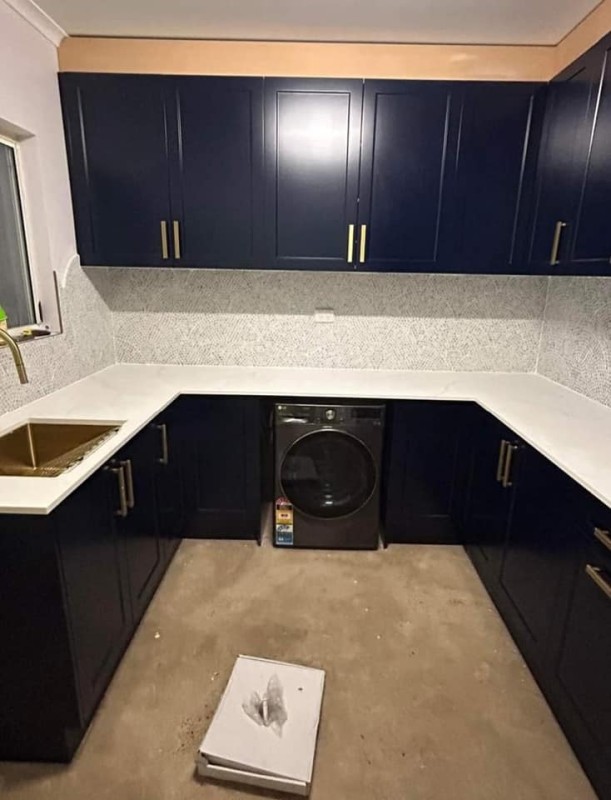 Inverell Laundry
A nice laundry made and installed by Vineyard Joinery.Splashback natural marble supplied by Vineyard Joinery and layed by Jason McCosker.Doors : Shaker profile, 2 pack painted, all made in house at Vi
[...]